A couple days ago I was at a college baseball game. Ben Williamson, a William & Mary senior, came close to hitting for the cycle in a 14-12 contest, needing only a double to accomplish the feat. While an evenly matched 25+ run ballgame is exciting, the prospect of seeing someone collect a sampler platter of each kind of hit is even better. It happens about as often as a no-hitter at the MLB level.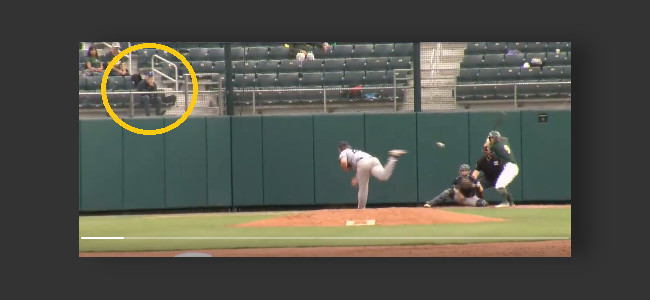 The Seattle Mariners' Jay Buhner is one of just over 300 players to have met all four elements of the cycle in a single game, collecting them in a June 1993 game just as his 1993 Finest card was being printed. His cycle was even more impressive than most as the home run was a first inning grand slam. This made him the sixth player to knock in four runs with one swing during the cycle.
Buhner hit lots of home runs in his career, cranking out more than 300 with a full year average well above 30 per 162 games played. It was a good thing he could send a ball over the fence, because running was not a strength. Buhner may be the worst base stealer of all time given 6 career steals against being caught four times as often. Somehow he managed to leg out 19 triples.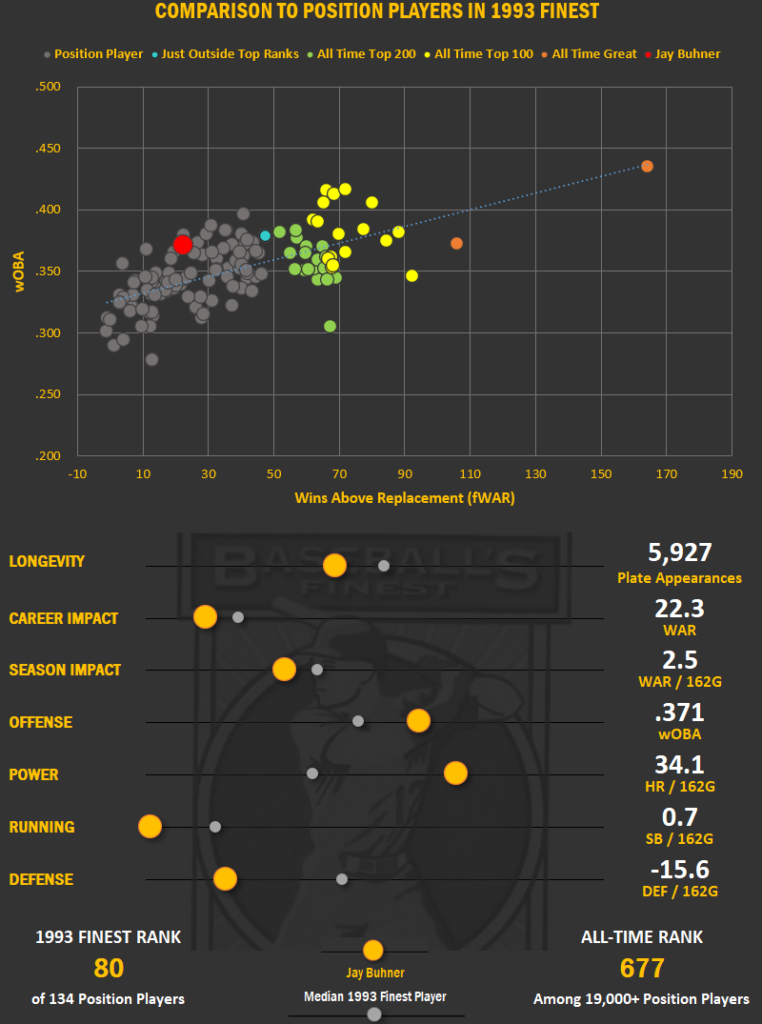 Buhner Was Always Great on Cardboard
Buhner had a sense of humor that lent itself well to the goofy world of card collecting. Several of his cards are worth finding simply for the humor and nostalgia they contain. Upper Deck photographer VJ Lovero included a hungry Buhner and his son Chase snacking on a bat. Buhner must enjoy the taste of pine tar, judging from the part of the stick he is chomping on and the fact that there was always a giant smudge of the stuff on his in-game uniforms.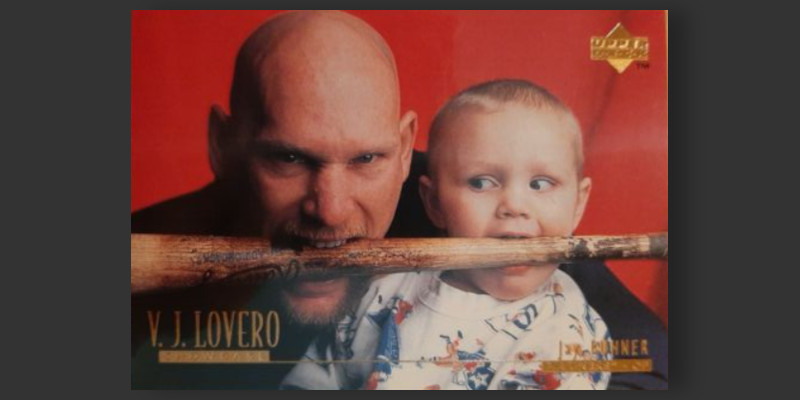 Buhner's appearance in the 1993 Upper Deck issue brings to mind another famous card from 1953. That year's Bowman Color set included a trio of Yankee greats (including Mickey Mantle) and remains one of the set's most popular. The Buhner card holds a similar reputation with the sunglass-wearing Buhner jumping into the frame with Ken Griffey, Jr. (the Mantle of the 1990s).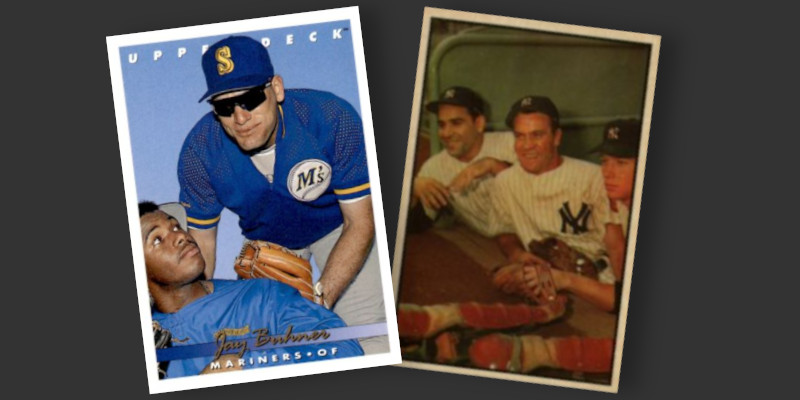 The 1993 Upper Deck set included another Buhner card. While the image is not as memorable, the collection of players depicted allows the viewer to tell the story of one of the most famous Buhner pranks. Seattle's starting outfielders are shown standing together with Buhner blowing a bubble. During a game in which Kevin Mitchell and Ken Griffey, Jr. were playing next to him, Buhner unleashed a "blurp." This was the term he used to describe an ability to burp and vomit on command, something he would do to generate a reaction from other people. Mitchell saw Buhner toss his lunch in the outfield grass and became physically ill, throwing up as well. A confused Ken Griffey, Jr. looked at both teammates and promptly lost his lunch. The entire Seattle outfield was puking during the game and Buhner thought it was hilarious. As someone who taught himself the same blurping skillset as a 10-year-old, I wholeheartedly agree.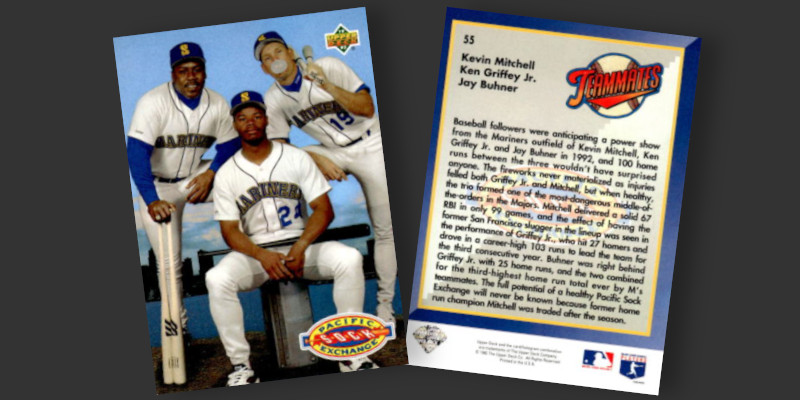 1993 Finest
Buhner's '93 Finest Refractor doesn't bring anyone else into its photos, instead concentrating solely on the Seattle outfielder. Topps made sure to include a photo of Buhner in a dark blue jersey, a color that really pops given the refractor treatment. The card has been one of moderately more difficult ones to find, with the number of reported transactions consistently falling into the bottom quintile in each of the time periods I have studied.