Every time I see another collection or the background of some online streamer's card setup, I am actively checking out how they store and display their cards. It is fascinating how collectors execute their display strategy and the thought process that goes into deciding which card goes where.
I've seen (and drooled over) collectors with card shop-quality glass counter displays. YouTube's Baseball Collector has a fantastic custom walnut cabinet that he calls "The Beast." A private collector near San Diego even has an entire subterranean card vault with museum quality displays.
At the more attainable end of the spectrum, there is some fantastic artwork out there on cardboard boxes. Binders are always a popular choice with some collectors mounting a card or two on the spine facing outward from bookshelves. Some hobbyists utilize 100% matching holders (one-touches, slabs, top loaders, etc.) and even create custom labels and dividers. A cottage industry of wall-mounted cases has even sprung up on Amazon. I'm even a big fan of Pelican-style cases and the myriad ways of customizing the interiors.
Displays For Two Set Building Projects
After seeing the amazing work others have done, I was inspired to up my own card storage game. A pair of wooden planters provided the base for what now houses my in-progress '52 Topps and '49 Leaf projects. Each contains two layers. The first provides a shallow tray to store slabbed cards and serves as a rotating display for whichever cards are currently most interesting to me. Black and white photo backdrops were added depicting the classic ballparks of Ebbets Field and the Polo Grounds. The bottom layer provides more dense storage for the remaining bulk of each set. Interior components of the boxes are built out of foam board and given a few coats of flat black paint to match the hinged lids I built.
Taking in 1949 Leaf at the Polo Grounds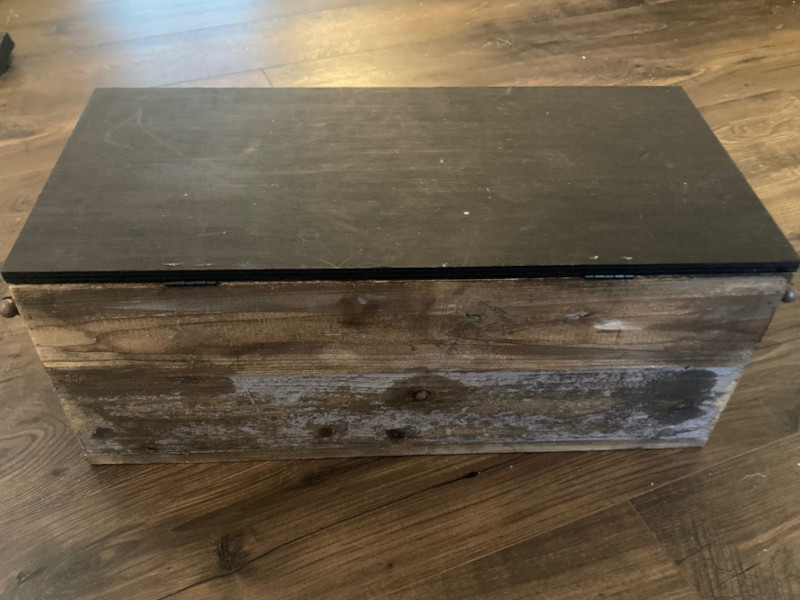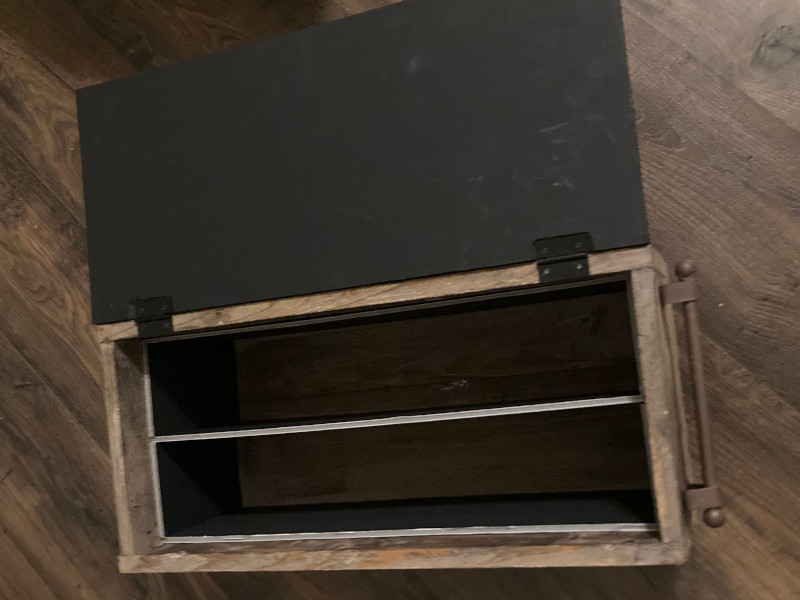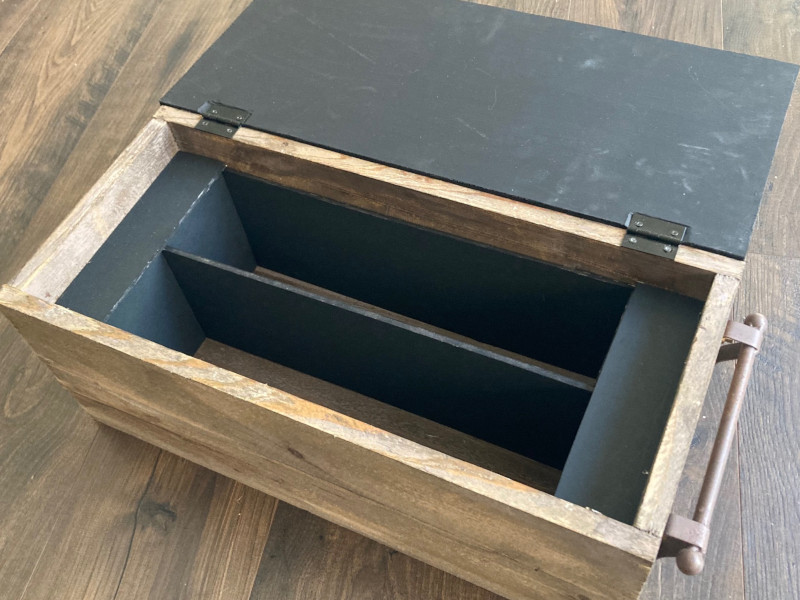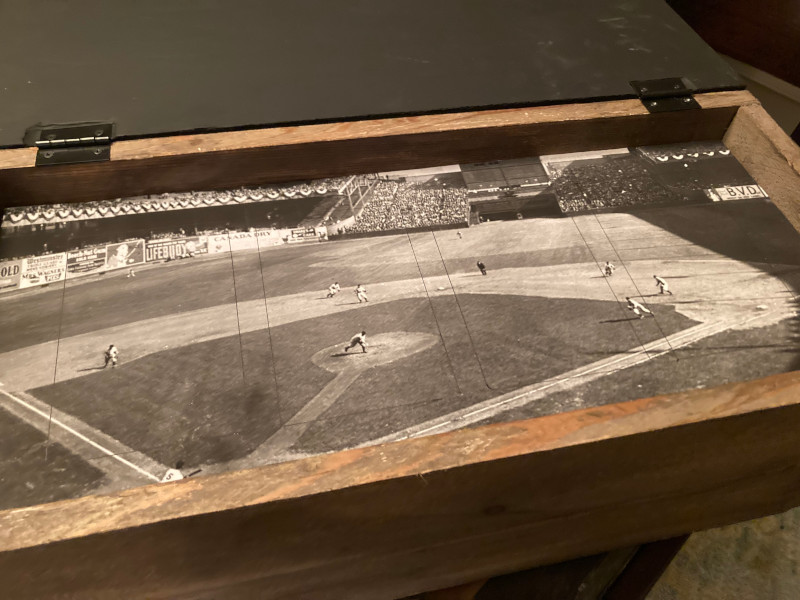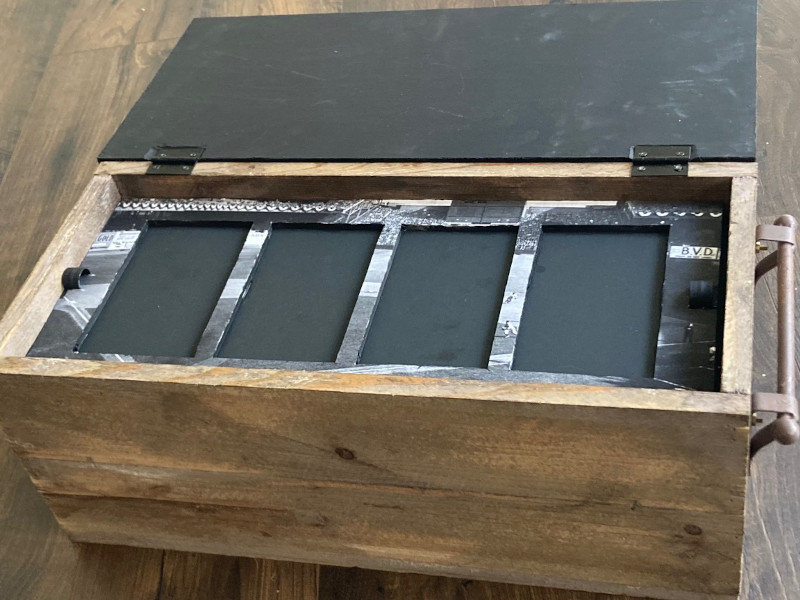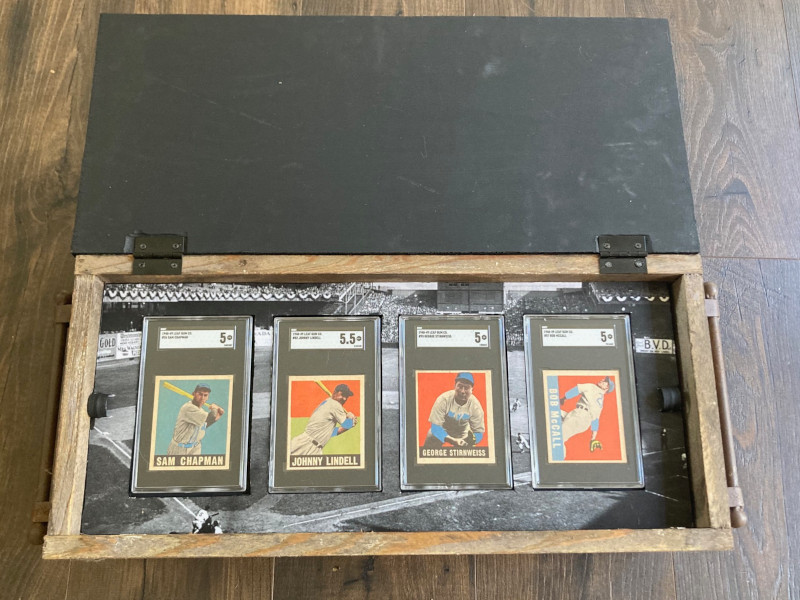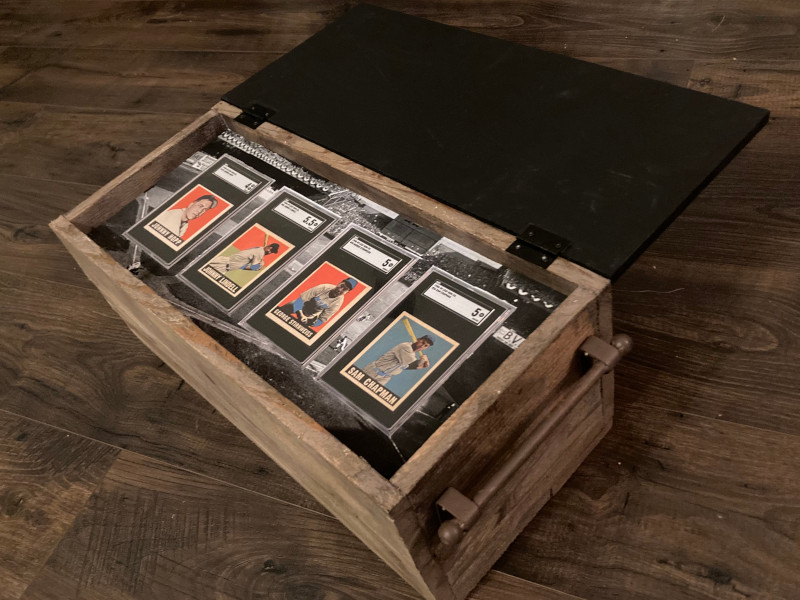 Reviewing 1952 Topps at Ebbets Field