Davey Williams was a very good and fast defensive player, ranging far from second base to make plays. He holds the distinction of being one of only a handful of players to turn a triple play, shutting down a Brooklyn Dodgers rally in 1955.
Unfortunately for Williams, it is another incident involving the storied 1955 Dodgers that he gets remembered for. Giants pitcher Sam Maglie sent a fastball towards Jackie Robinson's head. On his next trip to the plate, Robinson was determined to get revenge. Robinson executed a bunt down the first base line, hoping to draw Maglie into his path where he could knock him down. The Giants first basemen fielded the ball instead and a quick thinking Williams outran Robinson in a 90 foot race to catch the ball at first. With Maglie unavailable to be hit, Robinson set his sights on Williams and sent him flying. Williams held onto the ball for the out but the collision reignited a long-standing back injury. Back and forth warfare continued throughout the game and helped fuel violent confrontations between the two teams over the next decade.
The condition would lead to Williams' retirement later that year. Robinson, perhaps thinking more about Maglie, is quoted in When The Cheering Stops as saying Williams was the only player he tried to hurt on purpose.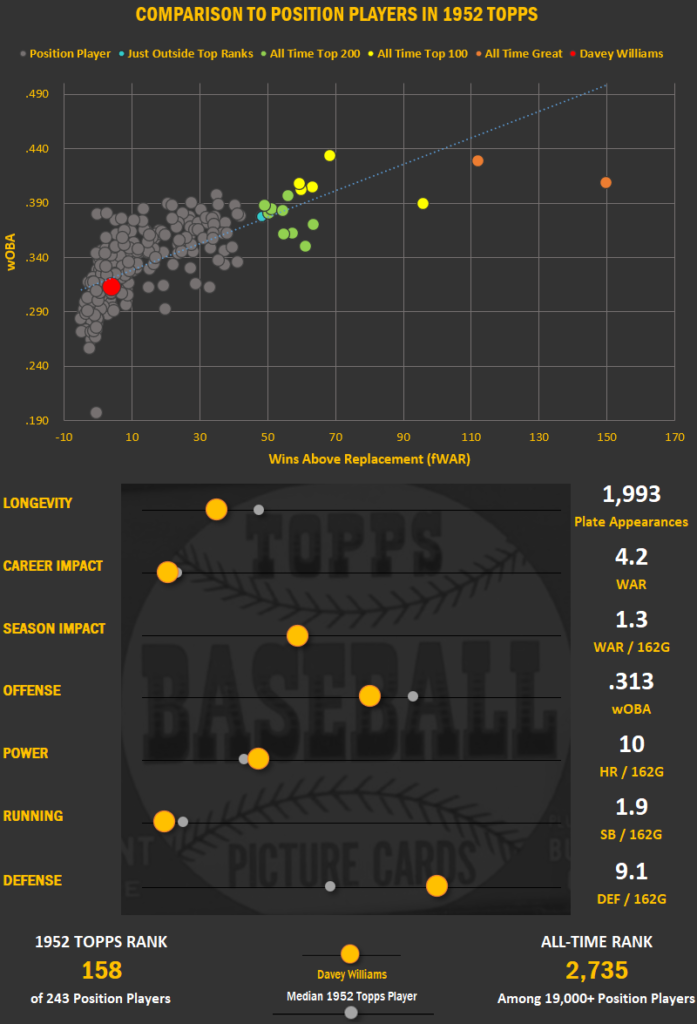 Yep, it's another high number from the below-poor condition lot I bought from a Canadian collector. The card certainly looks like it was involved in a high speed collision with a UCLA running back.