The 1950s were a time in baseball when Cuban and American baseball intersected. The Cuban Winter League was already a regular stop for athletes from all over with several clubs maintaining permanent minor league outposts on the island. With integration taking hold in the late 1940s, front offices began looking much closer at the overlooked talent just 90 miles off the coast of Florida. Cuban pitching legend Connie Marrero signed with the Washington Senators. Minnie Minoso completed a circuitous route to the Chicago White Sox. Also joining Chicago was Luis Aloma, a pitcher who had spent half a decade in the farm systems of the Senators and Tigers.
Aloma had been traded to Chicago by Detroit in the latter half of the 1949 season after logging decent but not great numbers. The White Sox made him part of their MLB roster, using him as a reliever in the 1950 season. This began an four year MLB run that produced some interesting highlights for Aloma. Over this period, his pitching and a penchant for come-from-behind scoring by Chicago's offense combined to generate a career W-L record of 18-3. This is the highest win percentage among ANY pitcher in baseball history with at least 20 decisions to his name. Aloma only started one game, but he made the most of it by spinning his only start into a complete game shutout (Lifetime ERA of 0.00 as a starter).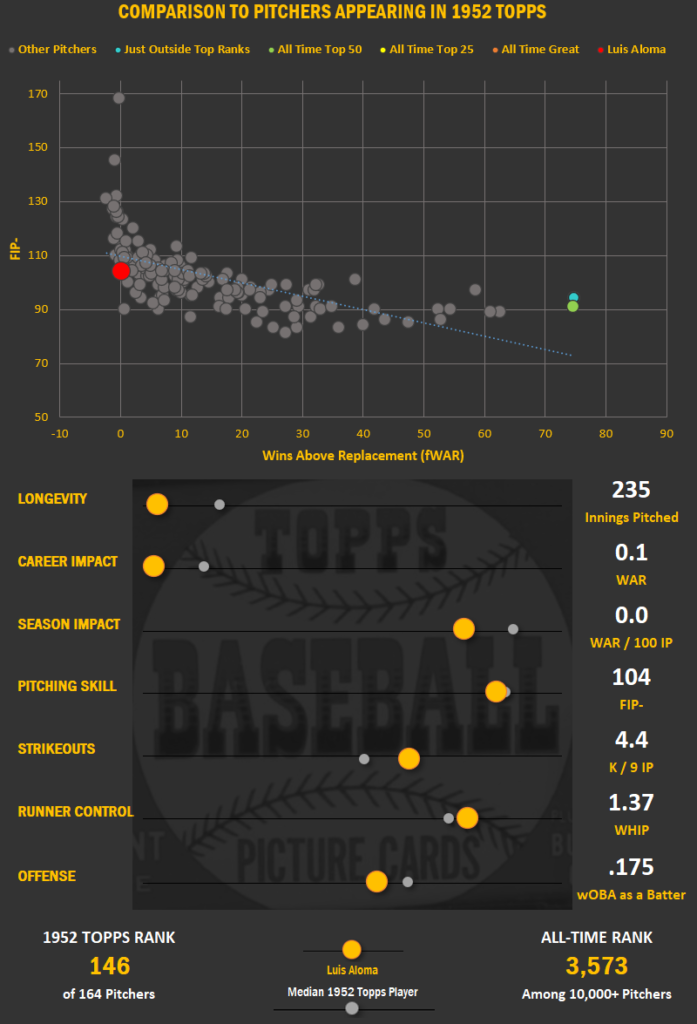 The Cultural Center of Lake View
Aloma's baseball career didn't make it out of the decade. He last pitched for a top-level team in 1953 and spent a few more years in the minors looking for a return path. This, however, isn't the end of his story as he was a personable guy who took time to make fellow transplants feel welcome. He founded a dinner club in Chicago named La Havana Madrid, which quickly become a social nexus for the city's Spanish-speaking Caribbean population. Growing in popularity, Aloma and his club began hosting top musical acts as La Havana Madrid became increasingly known as the city's hottest Caribbean nightclub. Aloma sold the Lake View neighborhood establishment in the late 1960s and went into the hotel business, an decision that still resonates today with a son running one of Jacksonville, Florida's largest hotels.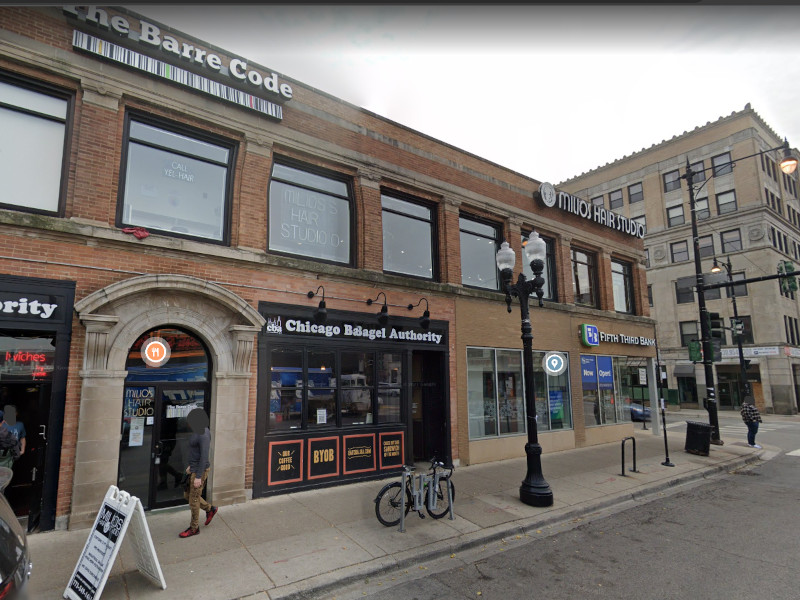 1952 Topps #308
I was grinning pretty widely when the seller of a high number common offered to include this Luis Aloma card for $3 with no additional shipping charges. I don't think I'll do much better than that with any 1952 common, let alone one with a card number north of 300.
When this card was issued in 1952, Aloma had just posted a 6-0 record with a 1.82 ERA. Bowman caught this performance, adding him to its 1951 checklist in time for fans to listen to games while holding his card. Following this performance Topps made sure he was included in the 1952 checklist. The card photo features a pleasing blue background, one that I initially took to be an abstract design but eventually realized was an evening shot of a ballfield with fading light. I'm not entirely sure that White Sox cap was part of the original picture.