A few months ago I purchased a 1993 Finest Greg Maddux refractor from an eBay seller based in Massachusetts. What I received instead was a regular, non-refractor Greg Maddux card inside a PSA slab labeling it as the much scarcer parallel variety. This is the story of my experience discovering the problematic card and navigating eBay/PSA's authentication program through the return process.
What I Saw on eBay
I'm down to needing just a handful of cards to complete one of the hobby's most challenging sets. Back in March one of those cards featured Greg Maddux, a popular member of the Atlanta Braves and a name that has eluded me in the past. I have previously bid on copies of the card across multiple online platforms but always seemed to want it for $25 less than the next bidder. One evening, my saved eBay searches generated an alert of a new Maddux listing. Seeing a fixed asking price rather than a traditional auction and at a level within what had been set aside for the card, I quickly snapped it up. The card appeared to be a freshly graded example that was clearly labeled by PSA as a refractor in NM-MT condition. The pictures were less than ideal but the seller had a flawless feedback history dating back almost 20 years. Perfect.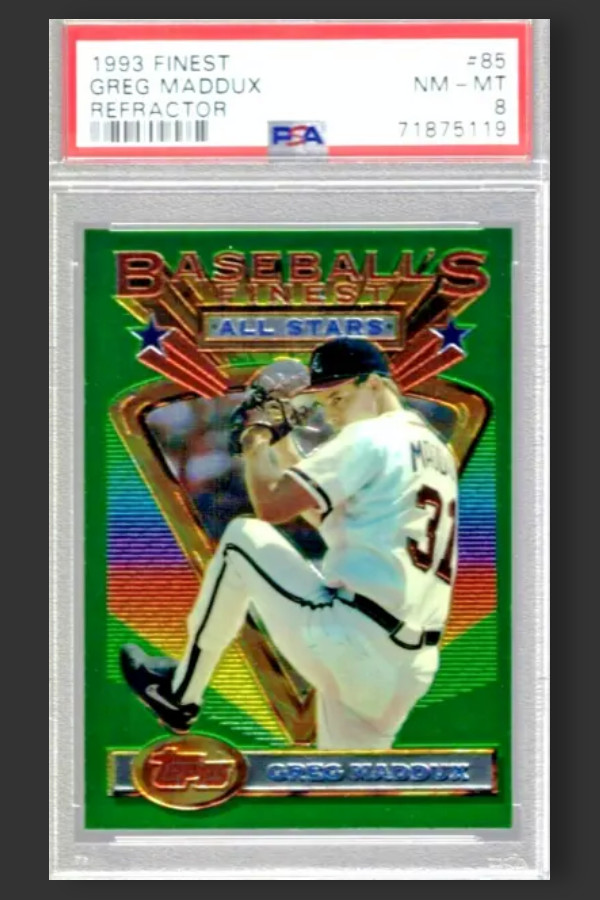 eBay requires sellers of sports cards with a price above $250 to send their wares to a third party for authentication prior to final delivery to the buyer. This card qualified for the process and was sent to eBay's authentication partner. As a graded card it was handed over to PSA to verify the original grading slab had not been tampered with. On April 4 I opened my inbox to find the following message: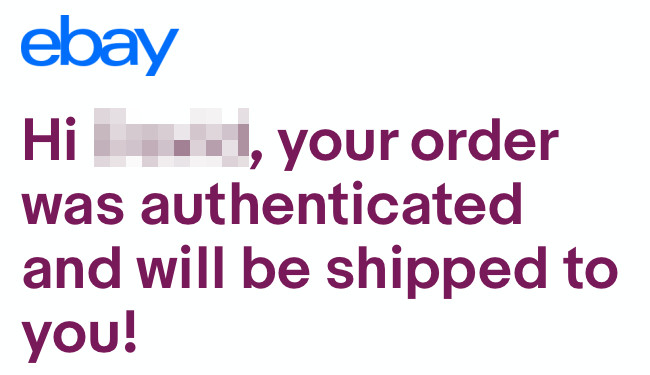 What I Received
The package containing the Maddux card arrived a few days later. I opened the box and my face fell as I saw the case contained a card that was clearly not a refractor. Actual pictures of the front and back of the card are shown below.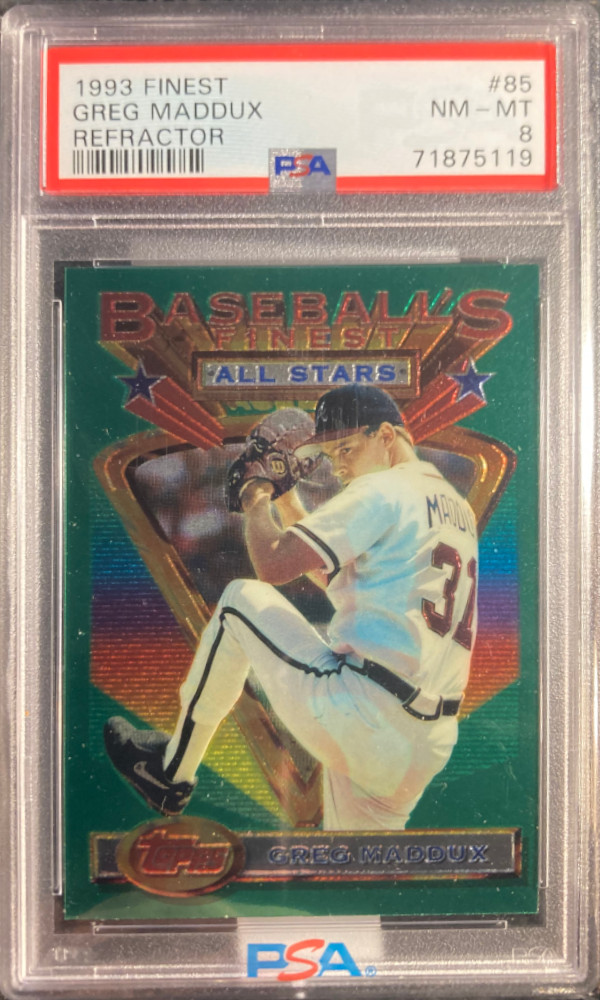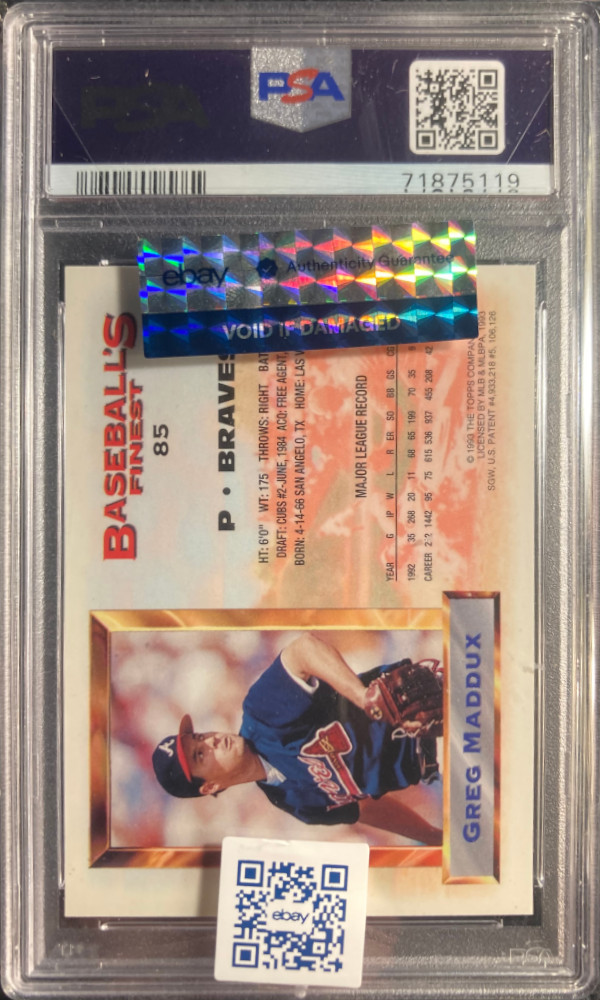 Instead of a Maddux refractor I was holding a mislabeled (and unwanted) base card that should have cost 2% of the purchase price. I got that roller coaster feeling in my stomach as my thoughts turned to stories of eBay buyers not being able to return items that passed through the authentication program. Early adopters of the program have reported loopholes where bad items sometimes made it past authenticators with eBay washing their hands of the problem. Would this be the case with this unfortunate piece of cardboard?
All the issues I have read about with the program were tied to sellers who declare all sales final with no returns allowed. This particular seller had a 30 day return policy in place. I clicked on the button to start the return process and wrote my rationale for sending the item back. I stated the item had been incorrectly advertised as the seller identified it as a refractor in three separate areas of the listing. I made an invite-only YouTube video walking the seller through the process of identifying a refractor. I included photos, such as the one below, highlighting how the card was obviously not a refractor. I left no doubt that this was an incorrectly labeled card.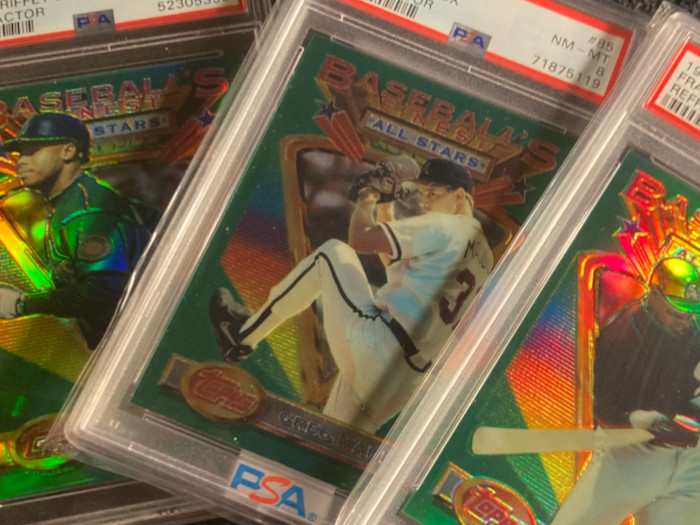 Though not written in time to be of use in this situation, I wrote a guide last month to aid collectors in differentiating refractors from base cards.
Things Get a Bit Weird
I expected some sort of manual review to be needed on eBay's end before accepting or rejecting the refund request. Instead, I was pleasantly surprised by the message below indicating immediate acceptance of the request. All I had to do was return the card to the authentication service.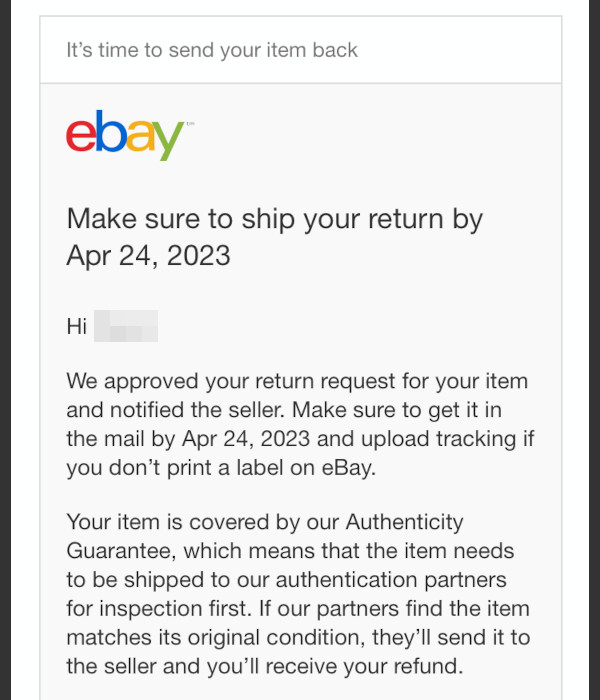 A few days later the card arrives at the authenticator. A few more days pass and I receive a message saying this process will take a bit longer.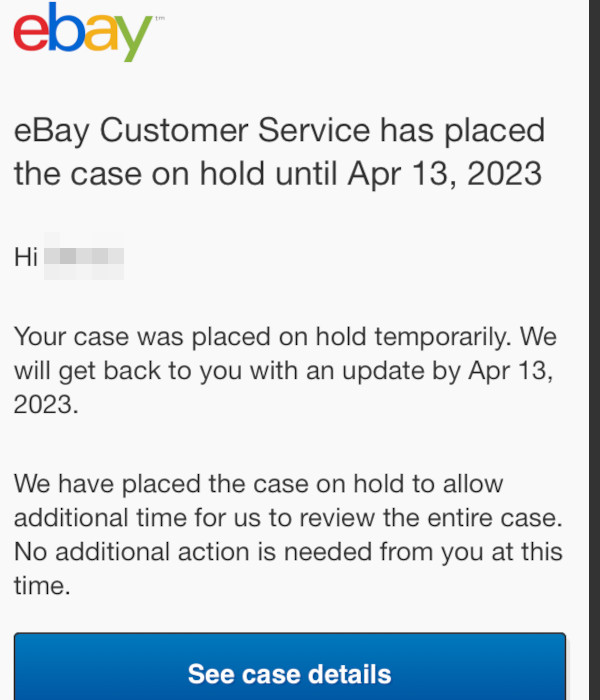 I was getting nervous at this point. From my YouTube dashboard I could see there had been zero views of the explanatory video. Two more days went by and I received a confusing automated message that could be taken as very good or very bad.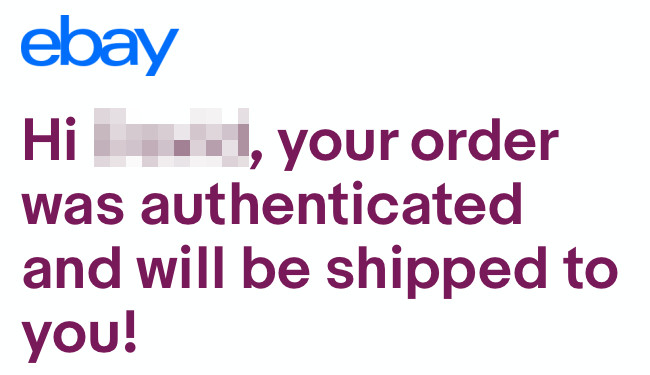 Was the card coming back to me (presumably without a refund)? Or was it authenticated as not having been tampered with by me and this was an automatic system implying the card was being routed back to the seller? A few days later I received what I had been looking for: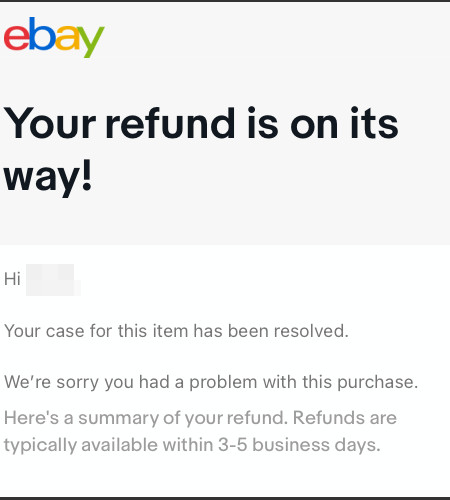 Similar Cards Emerge
I never heard from the seller during the entire process, either before purchase when I reached out to see if he planned any additional refractor listings or afterward when a refund was requested. I looked at his past sales and found 12 additional PSA graded refractors had been sold in the days surrounding the Maddux purchase. Each had similar overly bright photos showing no refracted colors. I now believe each of these cards to be erroneously identified.
Firsthand experience with refractors of this era makes identification easy, something I would have expected from PSA considering the firm has graded ~90% of the current slabbed population of the cards. Reviews of each listing revealed the serial numbers on the grading slabs were sequential, indicating the seller or a person he had acquired them from had submitted the cards as a group. Given how readily a refractor jumps out from a stack of base cards I find it unlikely that the Maddux card was the sole base card in this group. In fact, I consider the most likely explanation to be that all Finest cards in the grading order were base cards but labeled as refractors by the person submitting them.
So what do I think happened? The 20 serial numbers surrounding the Maddux card are comprised of '93 Finest cards with a handful of other items similar to what stocks to seller's eBay store. Serial numbers beyond this range are represent a far different assortment of cards. I think the seller submitted the minimum 20 cards needed to get bulk PSA Collector Club pricing for grading services. My hypothesis is that the seller labeled each of the 16 Topps Finest cards in the order as a refractor and that the PSA identification team assumed each of the 13 All-Star subset cards was a refractor. The remaining three Finest cards initially identified as base cards by PSA are comprised of names whose base cards collectors generally wouldn't bother submitting for grading.
PSA Makes Good
Regardless of how it happened, these cards should never have left PSA's hands bearing labels identifying them as refractors. Shortly after my refund was processed, the PSA serial number lookup tool showed the Maddux card's serial number as having been deactivated. A while later it showed up again under the same serial, but this time it was bearing a new description correctly identifying it as the base variety. I have recently checked the other refractors sold by this seller and found most (but not all) have had similar updates applied. Apparently PSA is correcting the issue, which is about as positive a resolution one can hope for.
Below appear the range of 20 sequential serial numbered slabs I believe were submitted by the same person. During the return process I researched as much about these particular cards as I could and recorded my findings. With my (former) Maddux card now correctly appearing in PSA's database as a base card, I recently checked up on the remaining cards sold by this seller. It looks like a good number have since been corrected, indicating buyers either returned their cards upon receipt or the seller made a good effort to reach out and bring these cards back to PSA. The serial numbers in the table below link to the PSA certificate verification page for each card. PSA has provided pictures of each card with none showing the recognizable refractor finish. Watch out for the remaining four "refractors" when you consider adding to your collection. Hopefully the few remaining cards in this series can be corrected without anyone else being misled.
| PSA Serial # | Card | April 2023 Label | July 2023 Label | Note |
| --- | --- | --- | --- | --- |
| 71875112 | Barry Larkin AS | PSA 9 Refractor | PSA 9 Base | Corrected by PSA |
| 71875113 | Darryl Strawberry AS | PSA 8 Refractor | PSA 8 Base | Corrected by PSA |
| 71875114 | Juan Gonzalez AS | PSA 8 Refractor | PSA 8 Base | Corrected by PSA |
| 71875115 | Bo Jackson AS | PSA 5 Refractor | PSA 5 Base | Corrected by PSA |
| 71875116 | Lee Smith AS | PSA 5 Refractor | PSA 5 Refractor | Beware! Believed to be a base card |
| 71875117 | Mark McGwire AS | PSA 8 Refractor | PSA 8 Base | Corrected by PSA |
| 71875118 | Cal Ripken Jr AS | PSA 5 Refractor | PSA 5 Base | Corrected by PSA |
| 71875119 | Greg Maddux AS | PSA 8 Refractor | PSA 8 Base | Corrected by PSA |
| 71875120 | Roberto Alomar AS | PSA 8 Refractor | PSA 8 Refractor | Beware! Believed to be a base card |
| 71875121 | David Cone AS | PSA 8 Refractor | PSA 8 Base | Corrected by PSA |
| 71875122 | Wade Boggs AS | PSA 8 Refractor | PSA 8 Base | Corrected by PSA |
| 71875123 | Tom Glavine AS | PSA 8 Refractor | PSA 8 Refractor | Beware! Believed to be a base card |
| 71875124 | Not a '93 Finest Card | N/A | N/A | |
| 71875125 | Not a '93 Finest Card | N/A | N/A | |
| 71875126 | Not a '93 Finest Card | N/A | N/A | |
| 71875127 | Robin Ventura AS | PSA 8 Refractor | PSA 8 Refractor | Beware! Believed to be a base card |
| 71875128 | Lou Whitaker | PSA 8 Base | PSA 8 Base | Correctly identified the 1st time |
| 71875129 | Frank Viola | PSA 8 Base | PSA 8 Base | Correctly identified the 1st time |
| 71875130 | Carlton Fisk | PSA 9 Base | PSA 9 Base | Correctly identified the 1st time |
| 71875131 | Not a '93 Finest Card | N/A | N/A | |
The communications highlighted above pretty much sum up much of what I received during this process. As such, I don't have a great deal of insight into what went on behind the scenes. Did the seller see my request, shrug his shoulders and accept the return or did he initially fight it? Did the authenticator flag it to PSA for further investigation? Who pushed to correct the slabs, the seller or PSA's authentication team? Did my refund come from clawing back funds already released to the seller or did eBay/PSA work out some behind the scenes payment? Was this card within the tolerances for mistakes that must be built into eBay's program? Did PSA create some sort of remedial review of these cards for staff manning the identification stage of the grading process?
A parting note: I have obscured the seller's name because I suspect all this resulted from a misunderstanding of a seldom seen card rather than intentional fraud. The seller has not relisted any of the problematic cards, there appears to be activity underway to address what was sold, and PSA is doing its part to relabel many of these items. The Internet can sometimes feed a mob mentality and override any hope of nuance in the assessment of a less than ideal situation.
Put away the torches and pitchforks. Open a pack of junk wax. Go outside and touch some grass. Get a girlfriend. I have already moved on just completed the acquisition of a new and decidedly shinier Maddux refractor.